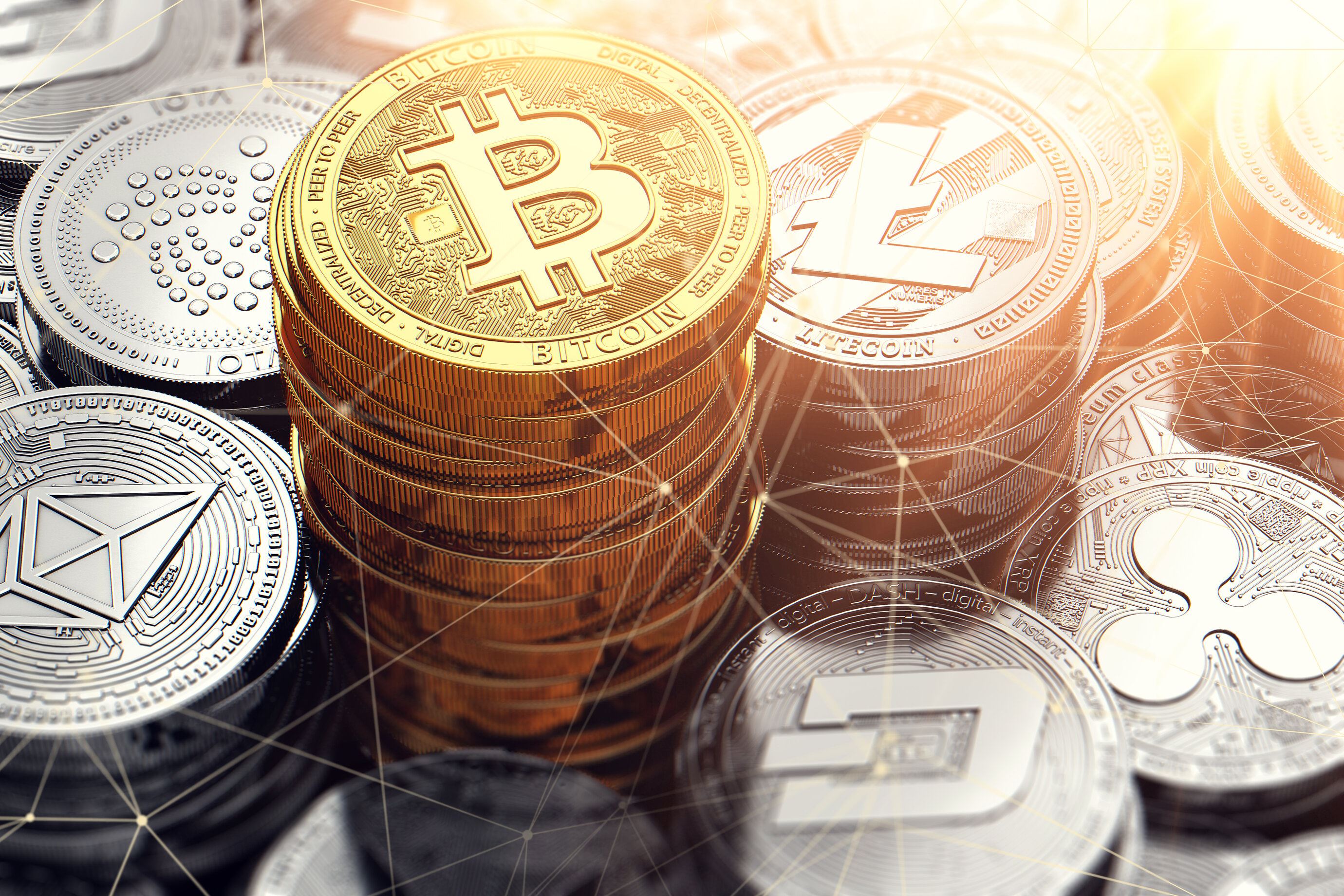 Recently, the United States Department of Justice released a report published by the Attorney General's Cyber-Digital Task Force, entitled, "Cryptocurrency; Enforcement Framework," ("Report") The Report can be read here. In the Report there are multiple examples of crimes committed by terrorist agencies, hostile nations, and individuals that involved the use of cryptocurrencies or at some point had some intersection or even tangential involvement with cryptocurrencies.
SUMMARY OF DOJ REPORT
The benefit of the DOJ Report is that is enumerates the regulatory framework that can be used to prosecute crimes involving virtual currencies in terms of what authorities within in the United States Criminal Code the DOJ will utilize and what government agencies the DOJ views as partners in its prosecution of crimes involving cryptocurrencies.
Among the federal regulations are:
Wire fraud, 18 U.S.C. § 1343
Mail fraud, 18 U.S.C. § 1341.
Securities fraud, 15 U.S.C. §§ 78j and 78ff.
Access device fraud, 18 U.S.C. § 1029.
Identity theft fraud 18 U.S.C. § 1028.
Fraud and intrusions in connection with computers, 18 U.S.C. § 1030.
Illegal sale and possession of firearms,18 U.S.C. § 921 et seq
Possession and distribution of counterfeititems,18 U.S.C. § 2320.
Child exploitation,18 U.S.C. § 2251 et seq.
Possession and distribution of controlled substances, 21 U.S.C. § 841 et seq
Money laundering, 18 U.S.C. § 1956 et seq.
Transactions involving proceeds of illegal activity, 18 U.S.C. § 1957.
Operation of an unlicensed money transmitting business, 18 U.S.C. § 1960
Failure to comply with Bank Secrecy Act,31 U.S.C. § 5331 et seq
Criminal Forfeiture, 18 U.S.C § 982; 21 U.S.C. § 853
Civil Forfeiture, 18 U.S.C. § 981
Among the enumerated enforcement partner agencies in the federal government are:
Financial Crimes Enforcement Network ("finCEN")
Office of Foreign Assets Control ("OFAC")
Office of the Comptroller of the Currency ("OCC")
The Securities and Exchange Commission ("SEC")
The Commodity Futures Trading Commission ("CFTC")
Internal Revenue Service ("IRS")
And Internationally:
The Financial Action Task Force ("FATF"), which sets the standards for enforcing anti money laundering efforts between governments.
The Report also states that the arm of the DOJ extends even to individuals it defines as VASPs or virtual asset service providers. VASPs could be anyone who exchanges, "virtual assets and fiat currencies; exchanges between one or more forms of virtual assets; [or] transfer virtual assets…" on behalf of or for another individual or entity.
The use of the mail fraud, wire fraud and money laundering statutes represent a significant expansion of the existing regulatory regime.
EXISTING REGULATORY REGIME OVER CRYPO-ASSETS
The existing regulatory regime over cryptocurrency in the United States is governed by a patchwork of disparate federal and state agencies. Leaving aside the state regulations, what follows is a somewhat simplified overview of the three immediately relevant federal agencies that oversee digital assets; the SEC, the CFTC and FinCEN.
If a digital or crypto asset meets the definition of a security, it is subject to regulation by the SEC and the United States securities laws. But the SEC's enforcement of digital assets lacks clarity because it has not yet determined what a digital asset actually is. The contours of the SEC's jurisdiction are uncertain. Its rubric of measurement of whether something is a security or not, is a test, the Howey Test, taken from a case from 1946 involving citrus groves. SEC v. W. J. Howey Co., 328 U.S. 293 (1946).
Additionally, individuals that offer advice on the trading of digital assets, that may be deemed "securities" by the SEC, may need to register with the United States Investment Advisors Act.
The CFTC's regulatory jurisdiction includes commodity futures contracts, options on futures contracts, and swaps. In 2015, the agency determined that Bitcoin and other digital currencies were commodities,
Section 1a(9) of the Act [Commodity Exchange Act] defines "commodity" to include, among other things, "all services, rights, and interests in which contracts for future delivery are presently or in the future dealt in." 7 U.S.C. § 1a(9). The definition of a "commodity" is broad. See, e.g., Board of Trade of City of Chicago v. SEC, 677 F. 2d 1137, 1142 (7th Cir. 1982). Bitcoin and other virtual currencies are encompassed in the definition and properly defined as commodities.
An individual deemed to be dealing in, or being a broker in a cryptocurrency that is subject to the jurisdiction of the CFTC must register with the National Futures Association.
Additionally, anyone offering advice on the trading of cryptocurrency or digital asset that is deemed to be a commodity is also required to register with the National Futures Association as a Commodity Trading Advisor or Commodity Pool Operator.
Last but not least, FinCEN, which enforces the Bank Secrecy Act ("BSA") and federal anti-money laundering regulations, requires the registration of anyone who buys or sells cryptocurrency or transfers the same on behalf of third parties or customers to register as a Money Services Business. Money Services Businesses are characterized as the following: being a currency exchange or dealer; a check casher; issuer of traveler's checks or money orders; money transmitter; the U.S. Postal Service; crytocurrency exchanges, brokers, kiosks and financial institutions. Being a Money Services Business requires compliance with AML regulations along with licensing and registration.
IMPLICATIONS
The Department of Justice's Report adds a certain amount of clarity to the foregoing regulatory regime, especially on the securities side, where there is little. Yet what is troubling about the Report is the idea that because cryptocurrencies were involved in some crimes, and admittedly in some extremely high profile ones, as narrated in the Report, that there is broad aspersion cast on all digital assets. This shadow would cloud over the need for privacy and decentralized transactions writ large. An unstated undercurrent in the Report is the idea that so much in the crypto space is dangerous because it is private. This does not bode well for privacy. Perhaps the Report will be used for its clarity as a guidepost for prospective regulations by lawmakers under President Biden. But hopefully these lawmakers understand the purpose and potential of the underlying technology and enact regulations that do not ignore the potential of decentralized currencies and their privacy benefits- influenced only by a few dozen examples of their misuse by bad actors. After all, just because cryptocurrencies were used by extremely bad actors, does not mean the currencies themselves are inherently bad any more than a fiat currency is de facto inherently bad because it is the currency most commonly used to purchase drugs.
If the purpose of Bitcoin and cryptocurrencies writ large was to allow a global network to securely transact and exchange value without the need for costly intermediaries, at least this author hopes, that promise and purpose is not abandoned in wholesale fashion and made available only to a few large centralized intermediaries. In other words, it would be unfortunate to see the promise of a decentralized technology and the privacy benefits it affords, evaporate so that it is only available via the largest existing intermediaries like PayPal, JP Morgan Coin or Facebook's Libra- for fees. The real promise of cryptocurrency was always to eliminate the need for these intermediaries while providing privacy-unlike everything else a consumer has to do online-think, Apple, Amazon, Google, Microsoft, Facebook, etc.
This office and Attorney R Tamara de Silva have assisted businesses in successfully navigating the challenging regulatory landscape around digital assets and cryptocurrencies, and in understanding how to be compliant with the relevant laws. If you need assistance, please contact us today.